Daikin Air Conditioners
Daikin Australia was founded in 1969 and has been providing air conditioned comfort for homes, commercial developments and community projects across Australia and New Zealand for over 40 years.
Daikin has been a global force in air conditioning for more than 80 years, with operations around the globe, Daikin stays at the cutting edge of technology with one single goal – to provide you with ultimate comfort through air conditioning.
Daikin's comprehensive range of domestic and commercial air conditioners provides superior comfort and efficiency to any size building or space. From a small apartment to a multi-storey building, Daikin has the air conditioning solution.

Daikin Inverter air conditioners are more powerful, and more energy efficient than conventional, non-inverter models.
Conventional air conditioners operate at a fixed speed, constantly starting and stopping the compressor to control room temperature. A Daikin inverter based system continually adjusts its cooling and heating output in accordance with the temperature in the room.When the desired temperature is reached, inverter technology ensures it is constantly maintained – keeping you comfortable and at the same time running more efficiently.
Daikin's new Premium Inverter Series takes energy efficiency to the next level. The new Premium Inverter Range is perfect for home or commercial application.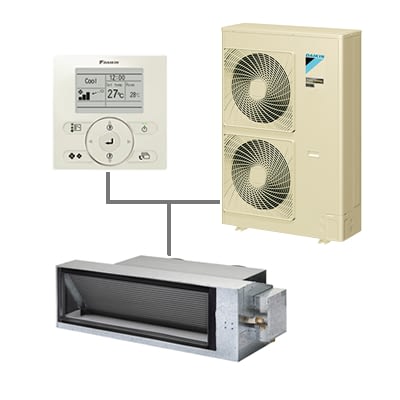 Zone Controller: (Optional Upgrade for Premium Inverter & Standard Inverter Models)

Daikin SkyFi (optional)
Wi-Fi Control for your Daikin Ducted air conditioner puts your air conditioner's frequently used functions as your fingertips with an easy to use app.
In conjunctions with Daikin's BRP15A61 SkyFi Interface the easy to use Daikin SkyFi Controller lets you use your smartphone or tablet to control your Daikin Ducted air conditioning via Wi-Fi or the internet.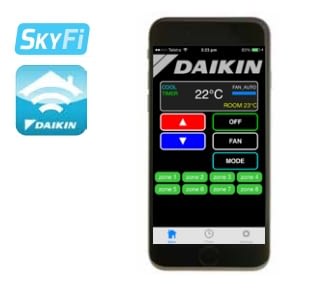 Split System
A Daikin Split System will air condition one room or an area of you home. Discreet wall-mounted models and floor standing units are all part of the Daikin range.
(ZENA, CORA, US7, L-SERIES, NEXURA, FLOOR STANDING L-SERIES)
Split Systems are available in Reverse Cycle (heating & cooling) or cooling only models.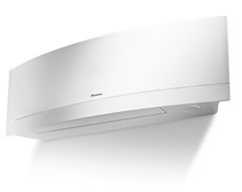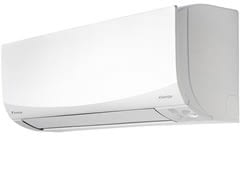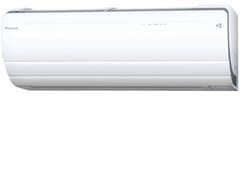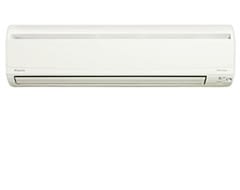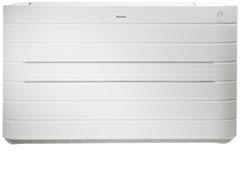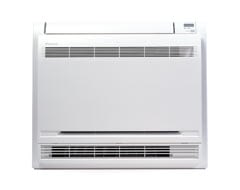 Super Multi-Split System
A Daikin Multi-Split Air Conditioner can heat or cool 2-5 rooms using only one outdoor unit.Multi-Split Systems are ideal for situations where there is limited space for outdoor units or insufficient ceiling  space for ducting. A Daikin Multi-Split System allows individual control for the air conditioning in each room, optimising comfort levels and offering savings on running costs, as wastage is eliminated by only air conditioning rooms as you need to.
 SUPER MULTI NX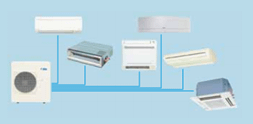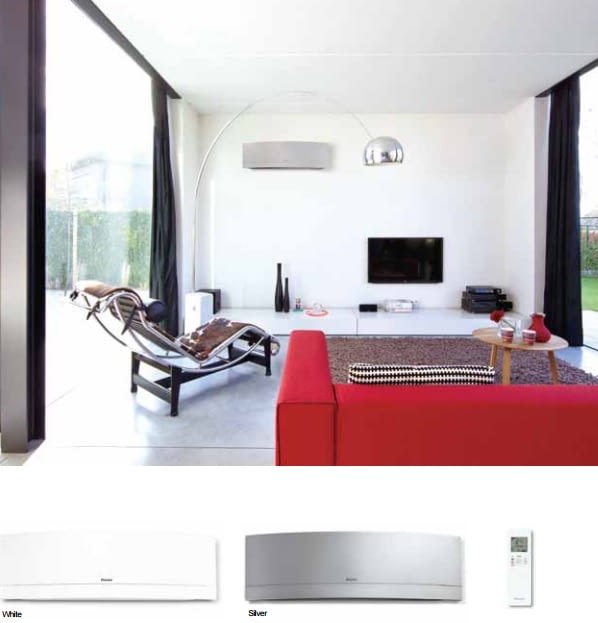 Daikin Air Purifiers
Daikin air purifiers turn your home into the great indoors with advanced technology and quiet operation. Approved by the National Asthma Council Australia, Daikin Air Purifiers are authorized to display the Sensitive Choice Butterfly Symbol.